If you're a seasoned traveller, you'll already know that as soon as you touch down in your overseas destination, money starts flying out of your wallet.
From paying for transport to your accommodation, to museum entry fees and even using public toilets in some countries, nothing comes for free. 
To make your money last the longest, whilst still getting to see everything on your list, you may find that the food budget is the first to get cut. Luckily for the budget traveller, the globe is scattered with delicious street food that in most cases will set you back under AUD $5 for an authentic slice of local culture.
Here are some of the world's best street foods:
Vietnam – Pho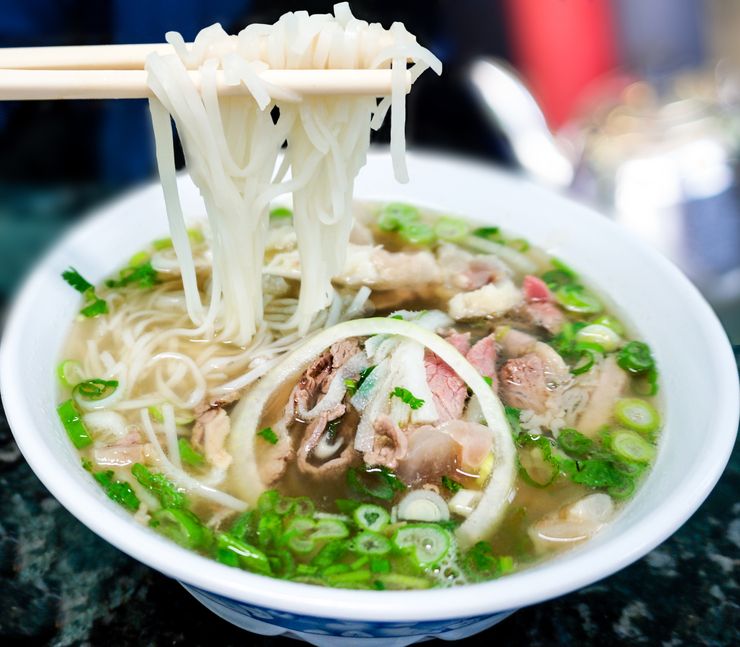 For around AUD $2 (or less) you can get yourself a steaming hot bowl of traditional Vietnamese pho on the streets of Ho Chi Minh City. While confusion around the correct pronunciation of this delicacy's name prevails (for Australian's at least), there is no confusing the great value and amazing taste of a good bowl of pho.
Related stories
Singapore – Hong Kong Soya Sauce Chicken Rice and Noodle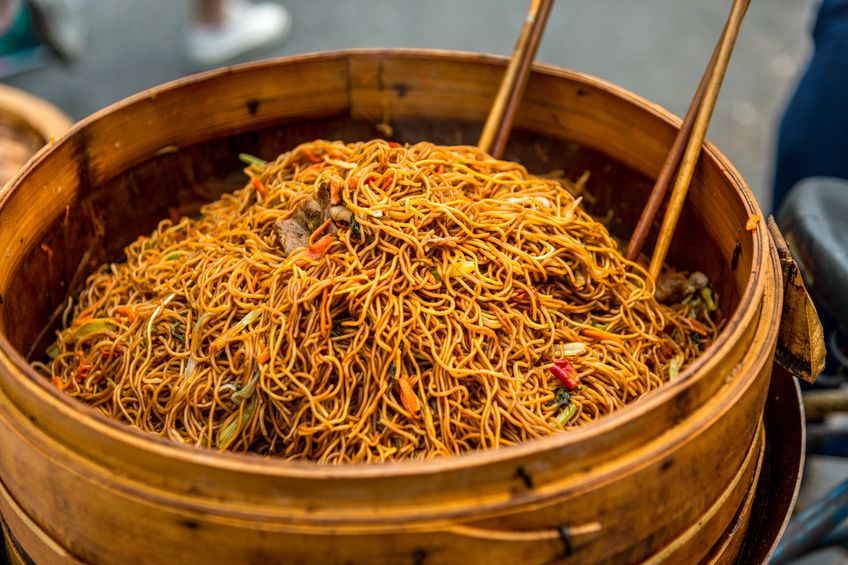 The streets of Singapore are home to the Michelin Star awarded Hong Kong Soya Sauce Chicken Rice and Noodle. For around AUD $1.50 (and 2-3 hours waiting time) you can taste what all the fuss is about for yourself. For those who prefer not to wait, the store sits in a food court complex with plenty of options available of the cheap street eats variety.
Italy – Pizza and Gelato
A classic combination that has kept generations of travellers satisfied as they explore the Italian mainland, a slice of pizza followed by gelato is a must for street food connoisseurs. Depending on the area you are in, prices can sometimes get a bit out of hand so avoid taking your food pit stop too close to main tourist attractions.
Austria – Pretzels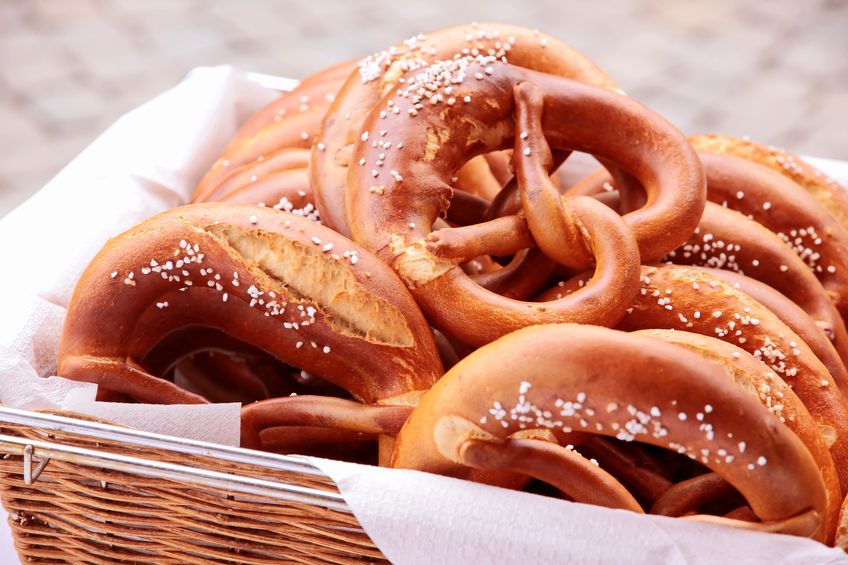 Common throughout the German-speaking world, pretzels are a versatile street snack that will set you back around AUD $4 per jumbo sized treat. Most commonly seasoned with salt, pretzels are also sold with sweet toppings like chocolate and sugary glazes and make a filling street snack for the hungry traveller. 
Greece – Gyros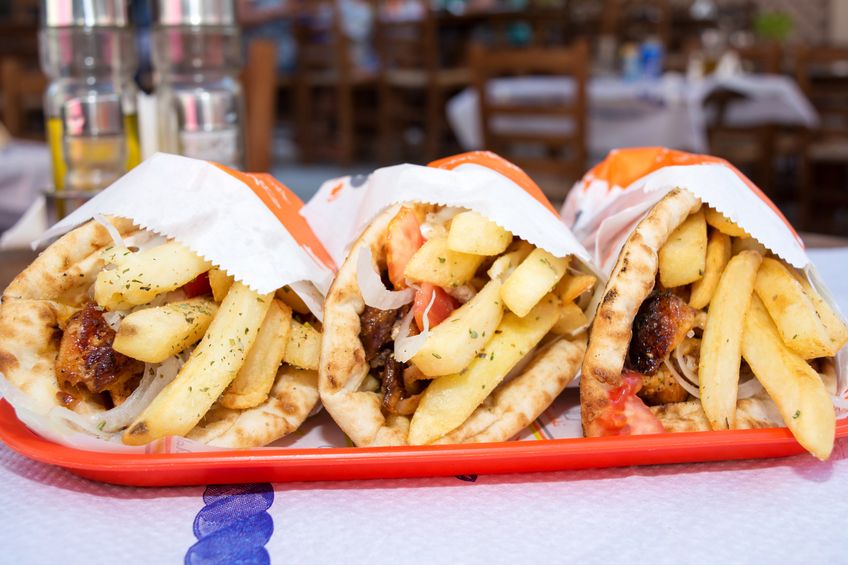 The staple food favourite of many a budget traveller who has made their way around Greece is the humble gyros. The snack is a delectable combination of pork or chicken meat, hand cut potatoes, fresh tomatoes, onions and tzatziki, all wrapped in warm pita bread. For around $2 AUD, a gyros a day should keep financial hardship away while travelling. 
France – Crepes
There are few things more delicious in the world than biting into a steaming fresh crepe, dripping in Nutella and filled with fresh strawberries and doing it with the Eiffel Tower in the background makes it all the sweeter. Small street stalls are dotted around Paris making fresh crepes at all times of day, making it easy to have a crepe as a substitute for breakfast, lunch or dinner. 
Germany – Currywurst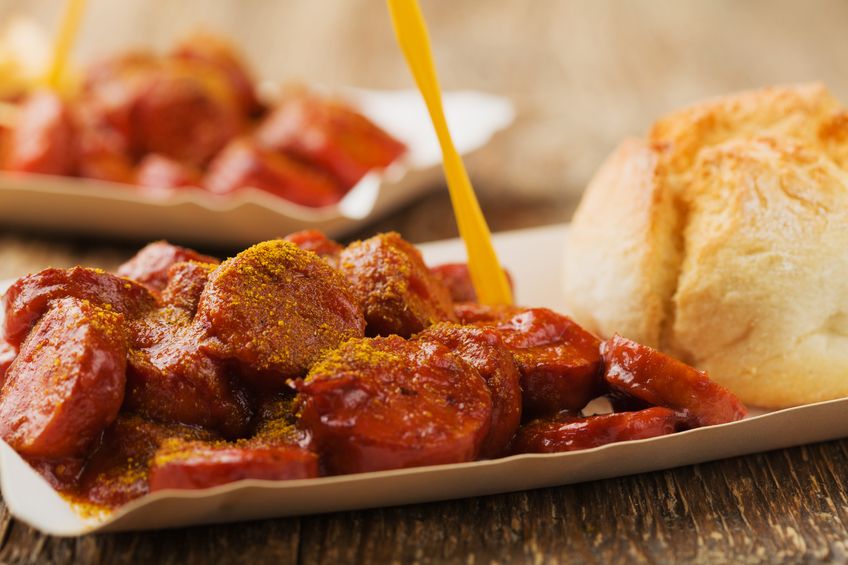 For the more adventurous street eaters who are dedicated to their cheap eating regime Germany offers the currywurst. For the uninitiated, the currywurst is a pork sausage that has been boiled, fried and then smothered in ketchup mixed with curry powder. A firm local favourite, the dish is often rounded out with French fries or a bread roll, making it a filling street feed for around AUD $3.
Related stories
Turkey – Döner Kebab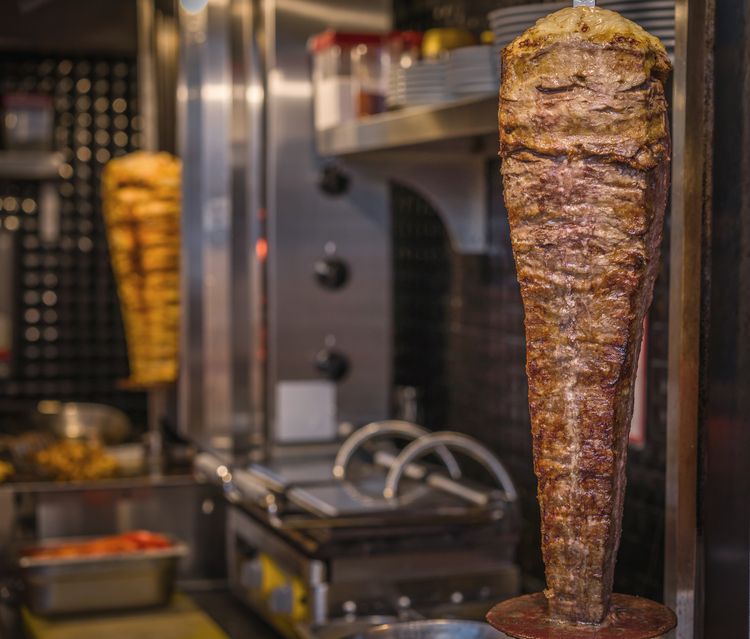 A favourite of many Australians after a night on the town, it is also worth experiencing the döner kebab in its home country of Turkey. Containing any variation of seasoned meat, lettuce, onion, pickles, tomatoes and various sauces, the döner kebab is well loved for its customisability and will set you back around AUD $2.   
Belgium – Fries
For lovers of fried potatoes, it doesn't get much better than Belgian fries. Not only are they covered in a delicious mayonnaise/tomato sauce but they're fried twice for extra crunch. Traditionally served on the streets of Belgium in a paper cone, this fried delicacy will set you back around AUD $4 depending where you are in the country.
USA – Hot dogs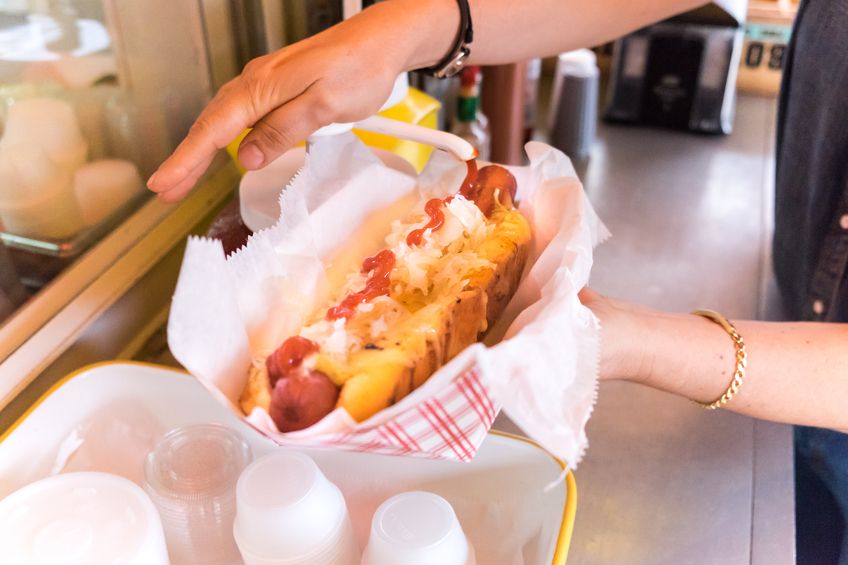 Visitors to the USA, and more specifically New York, will be familiar with the local love of hot dogs. Lists of the best hot dogs to try in New York are all over the web so either do your research first or wing it but either way, leaving the city without having one is not an option.
Taiwan – Fried chicken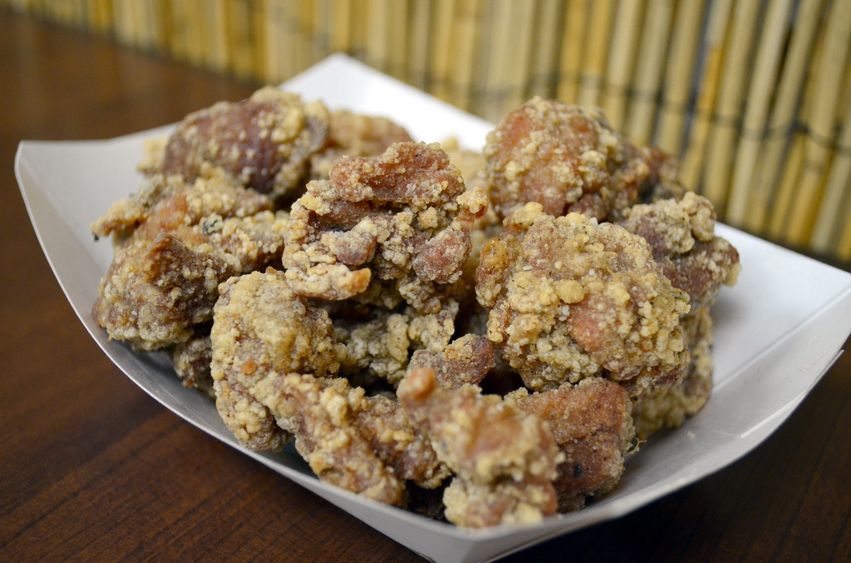 While most people may think of fried chicken as the domain of Colonel Sanders, Taiwan has its own unique take on it that can be found in food markets all over the country. The chicken is often cut into small pieces, battered, deep fried and then seasoned with salt, pepper and chilli powder to make a delicious snack that is best washed down with bubble tea.  
Japan – Takoyaki
For those travelling around the exotic island of Japan, takoyaki is a local street delicacy that should be on the must-try list. The dish is made of small balls of batter filled with meat or seafood which are cooked and then covered in takoyaki sauce and mayonnaise. You can grab a sample from almost anywhere, including supermarkets and convenience stores, for less than AUD $1.   
Related links