The RBA cut the cash rate to a new record low of 1.75 per cent today on the back of last week's shock inflation figures which for the first time in 8 years, saw the price of everyday goods go down.
It's now up to each lender to pass this cut on – either in part or in full. Find out what this could mean to your variable home loan repayments using our chart below.
Impacts of a rate cut – national overview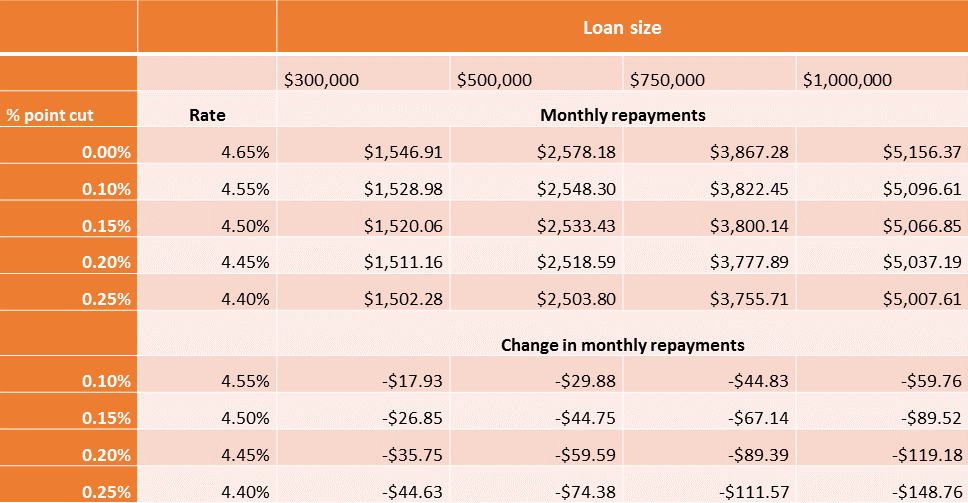 Impacts of a rate cut – state by state breakdown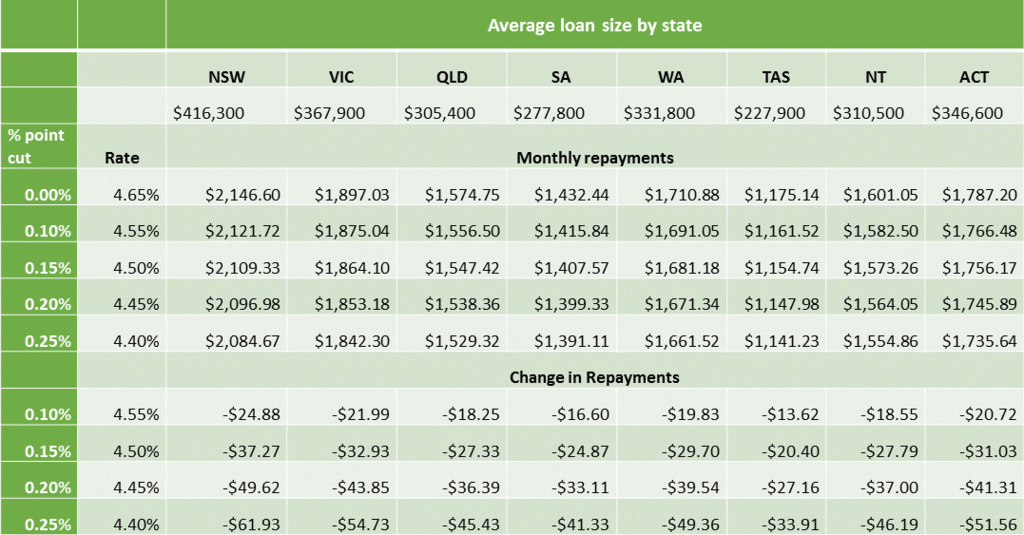 Notes:
Calculations are based on a 30 year loan, starting at the current average variable rate of 4.65%, rounded to the nearest cent.
Average loan sizes are based on ABS figures for Feb 2016
A list of lenders who have moved is here.
Compare all variable rates here.