Today, the story of how young Sabastian Lucas of Queensland was able to save up and achieve his goal of buying a pony, at the tender age of seven, has been inspiring Australian's around the country.
The industrious young boy launched his own homemade lemonade label and has spent the last two years selling his wares at friends and families parties to afford the purchase.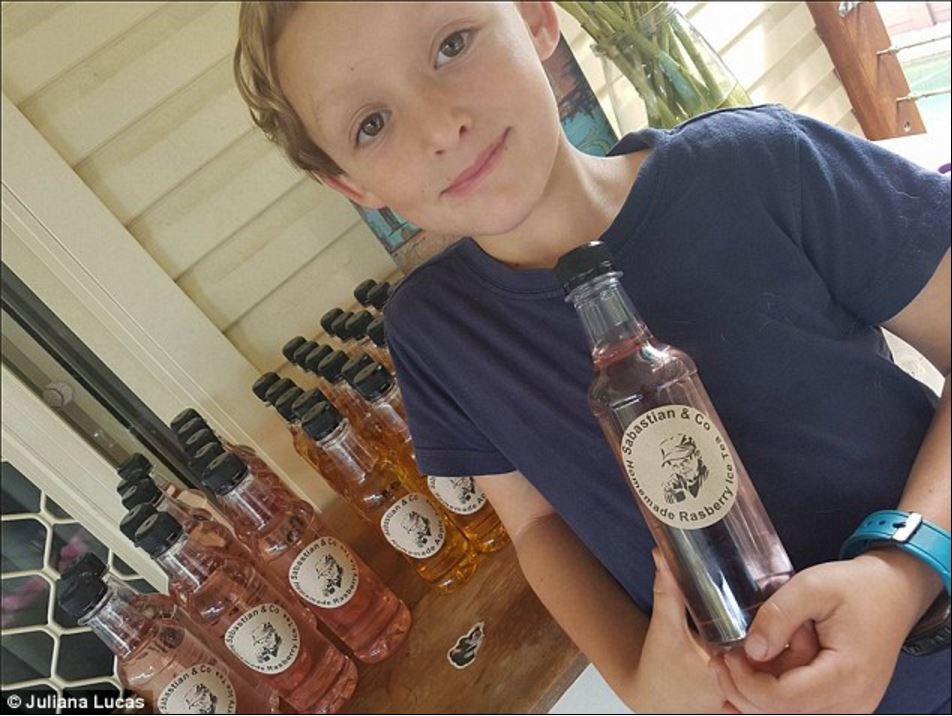 Sabastian with his homemade lemonade
His mother, Juliana Lucas, told 9news.com.au "The proceeds of his sales, plus his tooth fairy money and Christmas money all went into a mason ball jar."
She then continued to describe how proud she was of her son for saving up the $3000 necessary to purchase "Tom Boy", the Welsh mountain pony who is the new addition to the family.
Sabastian riding Tom Boy 
It's an old fashioned tale of patience and determination that serves as a reminder to all savers that persistence is the only way to achieve your goals. Selling lemonade for just 20 cents a bottle is a slow way to get to your goal but it does pay off in the end.
So, what's next for Sabastian? More saving according to mum Juliana to buy gear for his new best friend.  
Watch Sabastian's first meeting with Tom Boy below: